Two Decades of Healing & Massage
Power Essentials offers fully certified bodywork spa therapies, health, and massage therapy – both online & in person – on Salt Spring Island, BC. With over 2 decades experience encompassing research as a biologist, certification in aromatherapy & massage, and as a registered biodynamic craniosacral therapist, you are in safe hands at Power Essentials.
Registered Craniosacral & Imprint Trauma Realignment
Online Craniosacral and Talk Therapy
Testimonials
I am an active middle aged woman who has spent a lot of time outdoors before sunscreen was available. Prior to using the Power Essentials Bliss Facial Serum I had sun damage on my face and chest. I also had the not so lovely brown age spots on my hands and arms. I have been using the oil for one and a half years now. I am so pleased with the results I continue to get. The sun damage on my face and chest is pretty much non-existent. The brown age spots on my hands and arms have faded however I have not been as diligent with the oil on these two locations. I have tried many, many products over the years suffering reactions at times because of my sensitive skin. The Power Essentials Bliss Facial Serum is the purest product I have ever used plus it has given me the best results. I now get compliments about my skin on a regular basis.

~ Heather G., Nelson, BC
Visit us at Saltspring Island Market
Power Essentials will be at the Saltspring Island Market every Saturday from April – October. Stop by and try out our amazing Facial Serum and Essential Oils…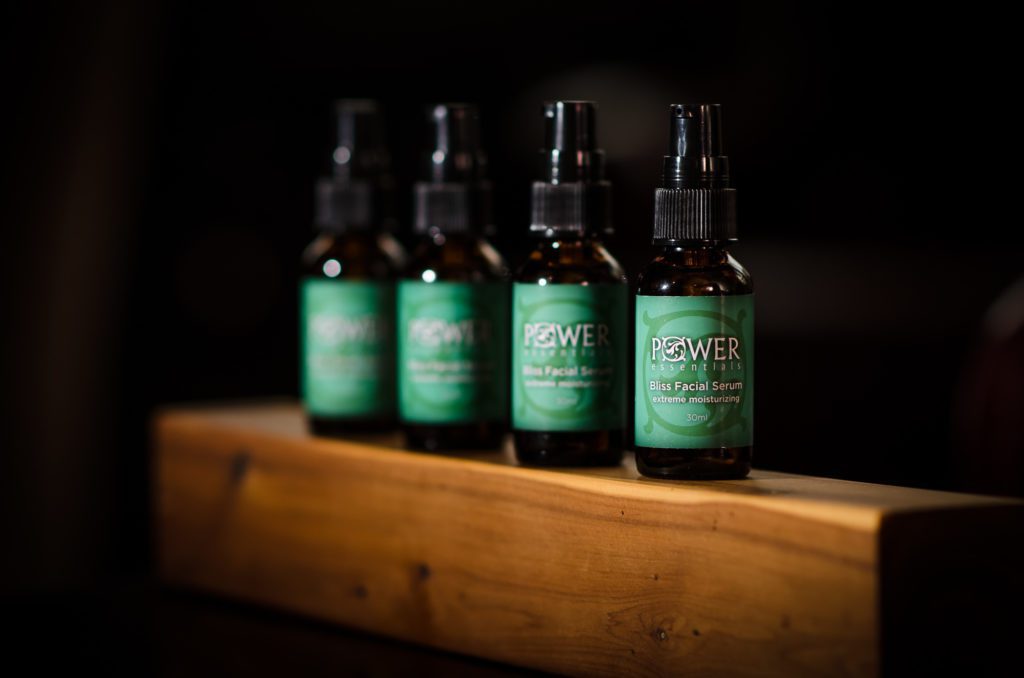 Bliss Facial Serum. Pure Beauty
Bliss Facial Serum is an incredibly moisturizing and healing skin remedy beyond all other facial skin creams and lotions – offering total absorption into the skin to create softer, more hydrated, skin, immediately. This serum quenches dry skin, smooths and protects. It's the perfect under-layer for daytime, and is a healing and smoothing serum for night. Great for sensitive skin too! Add it to your beauty and cosmetics line!